Welcome to "VIV Turkey 2023"
16.06.2023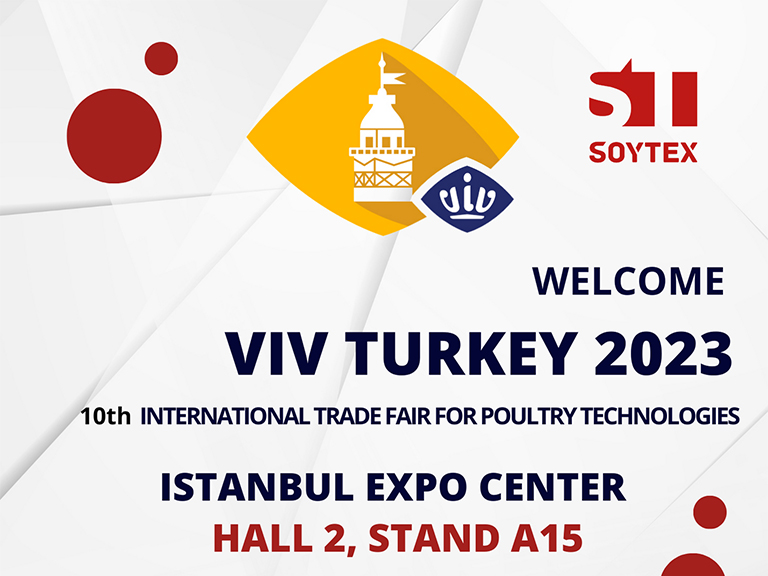 Soytex LLC invites you to drop by our booth at the VIV TURKEY 2023 exhibition, which will be held on July 6-8, 2023 at the Istanbul Expo Center.
This event is one of the largest in the world and encompasses all industries — from feed to end meat products manufacturing, covering the entire chain of the animal protein production process.
The exhibition participants have an excellent opportunity to promote their products in the international market, and visitors get a chance to learn about the latest technologies and equipment, as well as the state and prospects of the industrial sector in Turkey and other countries of the region.
We will be glad to see you at our booth A15 (Hall 2). You will be able to learn more about our products and services, discuss work plans for the current year, and get to know our employees better.
Venue: Istanbul Expo Center
Stand: A15, Hall 2
Exhibition opening hours: July 6-8, 10.00-19.00
See you at the exhibition!