Exhibition "Cereals-Mixed feed-Veterinary-2014"
13.02.2014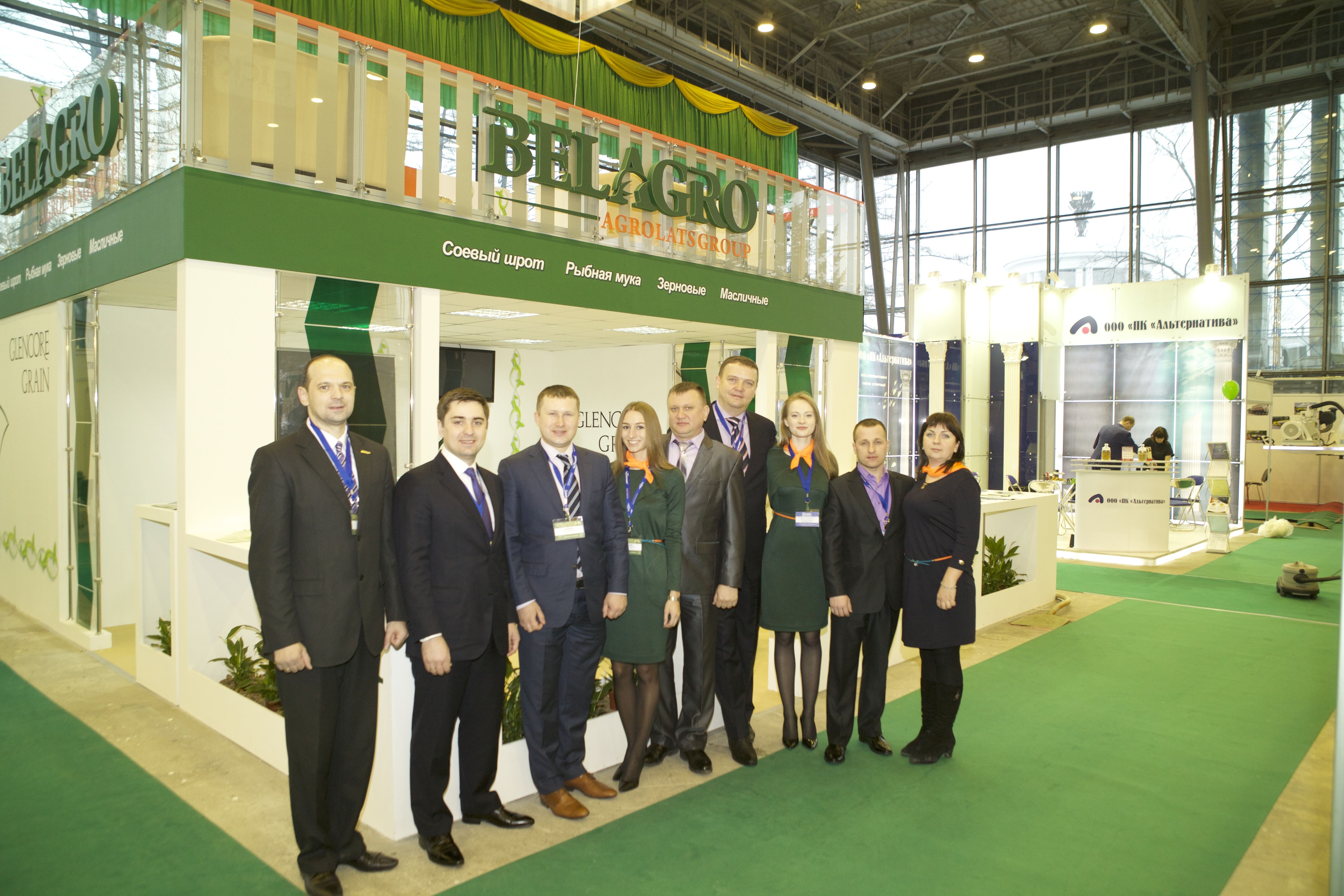 In today's world of rapidly developing technologies, informational oversaturation and quick contacts exhibition is an integral part of doing business.
World statistics shows that most companies carry out 40% of sales is due to the exhibitions which are the great opportunity to establish itself as a serious business partner, estimate the competitiveness of the products and learn about the developments in the area of interest. Thus, the statistics supports the exhibition, and we, in our turn, support the statistics.
This year we have an anniversary exhibition. For the past 5 years "TD" Belagro" participates in the largest annual event for agriculture in Russia, the CIS and Eastern Europe countries. From 4 to 7 February the 19th International Specialized Trade and Industrial Exhibition "Cereals-Mixed feed-Veterinary-2014" in Moscow, Russia took place.
Our stand was on the traditional place C300, so that our partners could find us easily in a large pavilion № 57. The exhibition was very fruitful: the maximum of the scheduled meeting took place, the maximum of potential partners paid their attention to our booth.
We thank all employees participating in the exhibition. It should be noted the Team cohesion, believing in common goals, and mutual support as well as high level of professionalism.
At the end of the exhibition our company received the award for the original stand.