Exhibition "WorldFood Azerbaijan-2013"
25.05.2013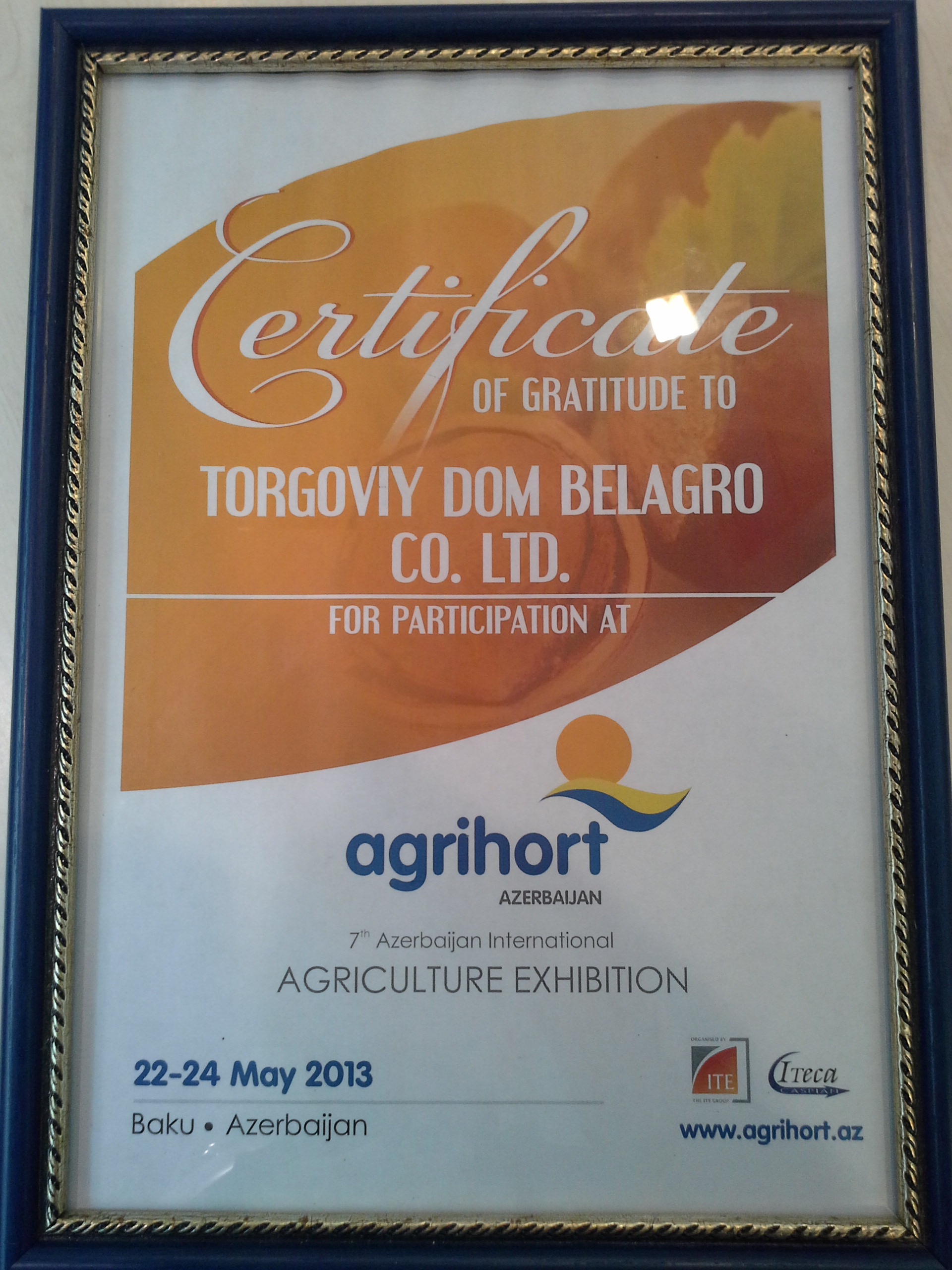 On May 22st, the 19st Azerbaijan International Food Industry Exhibition "WorldFood Azerbaijan-2013" in Baku was opened. The WorldFood Azerbaijan exhibition involved leading manufacturers, distributors and suppliers of food products on both the Azerbaijani and international markets.
In the speech at the official opening ceremony, the Minister of Agriculture Ismet Abbasov emphasized the effective economic policy and the importance of the exhibition as a means of establishing and strengthening business cooperation. Azerbaijani President Mr Ilham Aliyev, paying close attention to the development of agriculture, not only draws our attention to the growth and consolidation of the agricultural industry, but also sets out the task of exporting local products to the world market. President Mr Ilham Aliyev spent few time.
TD Belagro was represented by Denis Fesenko, the director of "Kompina plus "and a regional manager of TD Belagro Ivan Sviridoy. At those days a number of meetings were held.