Soytex team attended the exhibition European Commodities Exchange Copenhagen 2021
26.10.2021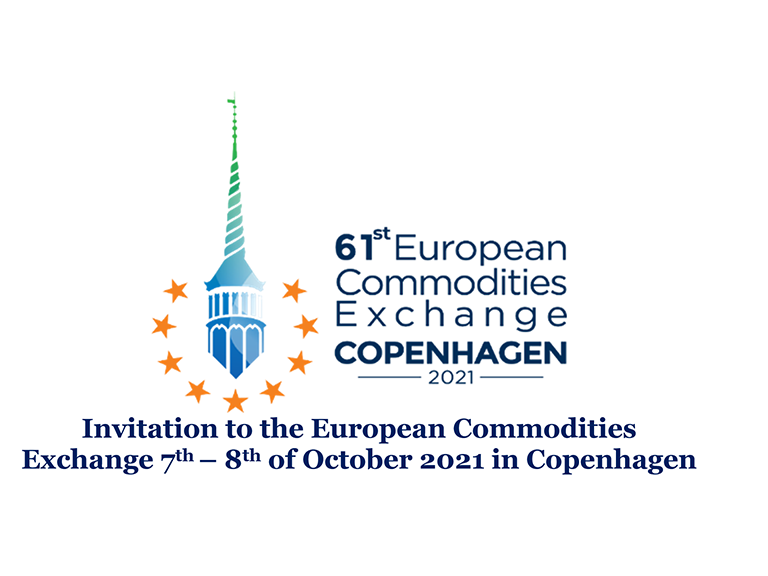 The exhibition European Commodities Exchange was opened in 1961. Over the years of its existence, it has significantly increased and currently includes 27 exchanges from 12 countries.
At the same time, exchanges do not mean stock exchanges in the usual sense of the word, but market of cereal crops, which unite participants of the market of seeds, fertilizers, animal feed and related products, as well as banks, transport, insurance, etc.
The exhibition provides participants of grain sector the opportunity to meet each other, discuss the future of the market, establish contacts and strengthen their relationships.
The exhibition is held annually in one of the cities of Europe. This year, the 61st European Commodity Exchange took place on October 6-7 in Copenhagen, where the representatives of Soytex went.
These two days were filled with interesting meetings and new acquaintances. The exhibition was attended by 1578 industry representatives from more than 50 countries, a total of 674 companies, of which 70 were exhibitors.
We were glad to meet with the partners once again, discuss predictions of global market and gain new useful experience.
We express gratitude to the DAKOFO association for high level of organization.
We are look forward to seeing you in the new year and in a new place - this time in Valencia!