Soytex at the conference "Soybean and Meal Market".
30.08.2021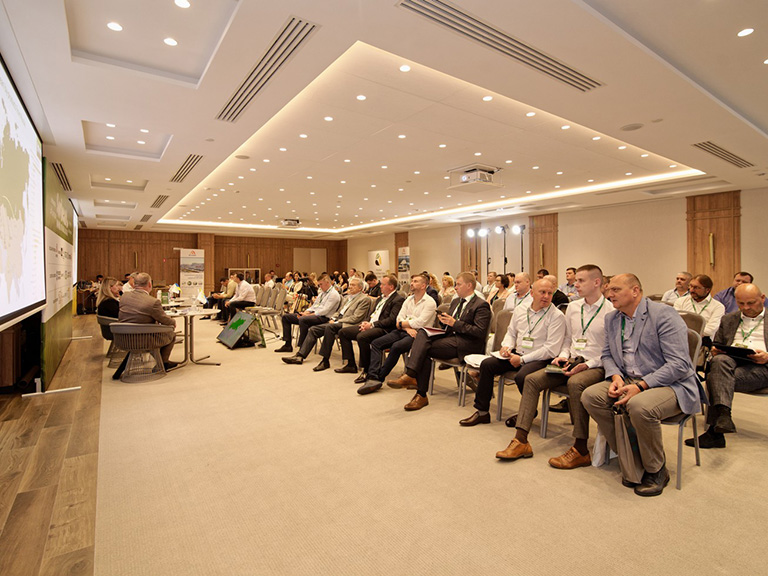 On August 26, Odessa hosted the largest soy conference "Soybean and Meal Market".
More than 150 participants of oilseed and neighbor markets from more than 20 countries was attended for the event.
The conference brought together producers and breeders of soybean, traders and multi-crop and deep processors, suppliers of equipment and experts on irrigation systems, producers of mix-feed, plant-based meat and alternative fuel as well as experts on certification, inspection, quality, logistics, storage, optimization and product automation.
Representatives of ministries, specialized associations and organizations, scientists, experts and analysts of oilseed and neighbor markets made reports.
The conference was lively and interesting. We got a lot of useful information about the prospects of soybean segment. Intensive discussions and practical sessions, forecasts and recommendations of the leading experts allowed us to look at soybeans from a new way and go beyond the standard analysis.
Thanks APK-inform for the high level of organization.