Negotiation training
10.08.2021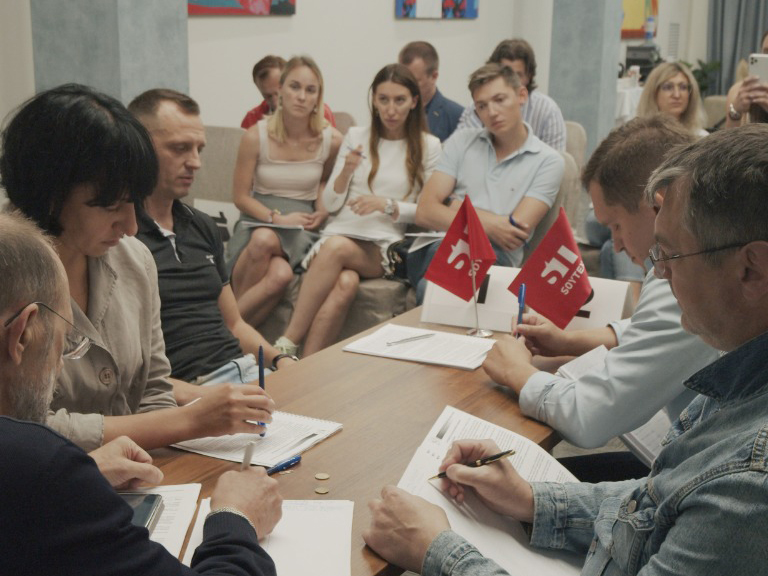 Training and professional development of employees is one of Soytex key priorities. Business training "Negotiation academy. Negotiation duels. Winning tactics" with business consultant and PhD in psychology Sergey Shein was held for the company's managers.
Sergey Shein is an expert in business education for top managers, in knowledge management, in developing corporate training centers on the turnkey basis, in corporate and strategic planning in holdings, as well as in organizational development. He has 25 years of experience in teaching and working as a business coach, and he has conducted over 1,500 public and corporate seminars and trainings.
During two days of training, managers mastered the practical skills of constructive negotiations and a wide range of negotiation techniques; they learned how to counteract attempts of psychological pressure and hidden manipulation in tough negotiations. Through negotiation duels as part of the training, participants were able to try new forms of behavior in negotiations, they learned how to win and gain an advantage in any negotiations. 
The training was lively, informative and in a friendly atmosphere. Only time will show how effective the skills are. But by now everyone has improved their style of negotiating and starts to use it in practice.  
Now our team of experienced negotiators knows:
1) What does success in negotiations depend on?   2) What to do if you failed to reach amicable agreement?
3) What to avoid during negotiations?
4) When should you compromise?
5) How not to allow stirring you up emotionally?
Answers to these questions and many others will help them to improve significantly the results of communication with partners. We thank the team of managers and business coach for their productive work.